Our ministries for men and women are changing!
We are moving to a combined adult Christian ministry.  Check back for more updates coming soon!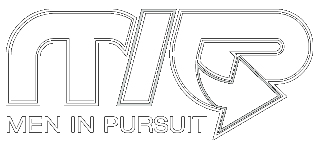 "Pursuing a heart of God"
As iron sharpens iron, so one man sharpens another.  Proverbs 27:17
Our primary purpose is discipleship.  We strive to be:
Growing in our relationships with Christ

Becoming the men we are called to be in our families, in our church and in our community.

Being accountable to each other.

Meeting regularly, growing spiritually, praying together, sharing our story and having fun!
MEN'S BIBLE STUDY

Bible study for men, Sunday mornings before service. Join us anytime as we simply open God's Word together each week and see what He would have us glean from it. Just drop in. No need to sign up.
MEN'S IMPACT EVENT

Impact Event at the Camp for the Deaf is scheduled for Saturday May 9th – details to follow soon
MEN'S BREAKFASTS

Breakfasts are usually held once a month.  $5 at the door.  Special speakers, great food, good conversation.  Come out and connect with other men in your church.  Everyone is welcome… feel free to invite a friend!
During the 2019/2020 Fall/Winter season breakfasts will be held on:
October 19
November 16
Feb 22 (CANCELLED)
March 21
MEN SERVING IN THE COMMUNITY

BFMC Men's Ministry hold outreach events to meet the needs of our church and community.
Details on the next Outreach Event will be posted here when available.
Next Outreach Event Starts:  Date TBA
BFMC Mixed Slo-Pitch – Friday Nights (May to Aug)
We play in the Christian Sports League in Barrie which is an NSA sanctioned league (National Slo-pitch Association).  We currently have 3 teams in the league from our church!  Contact the church office now to sign up for next season!