Youth @ BFMC exists to cultivate CONNECTION
Connection to God …Through Bible study, prayer, and spiritual formation.
Connection to each other …through small groups, fellowship, and fun events.
Connection to the world …through serving opportunities, community connections, and missions.
Stay in the Loop!
Fall 2023 Calendar (some details may change)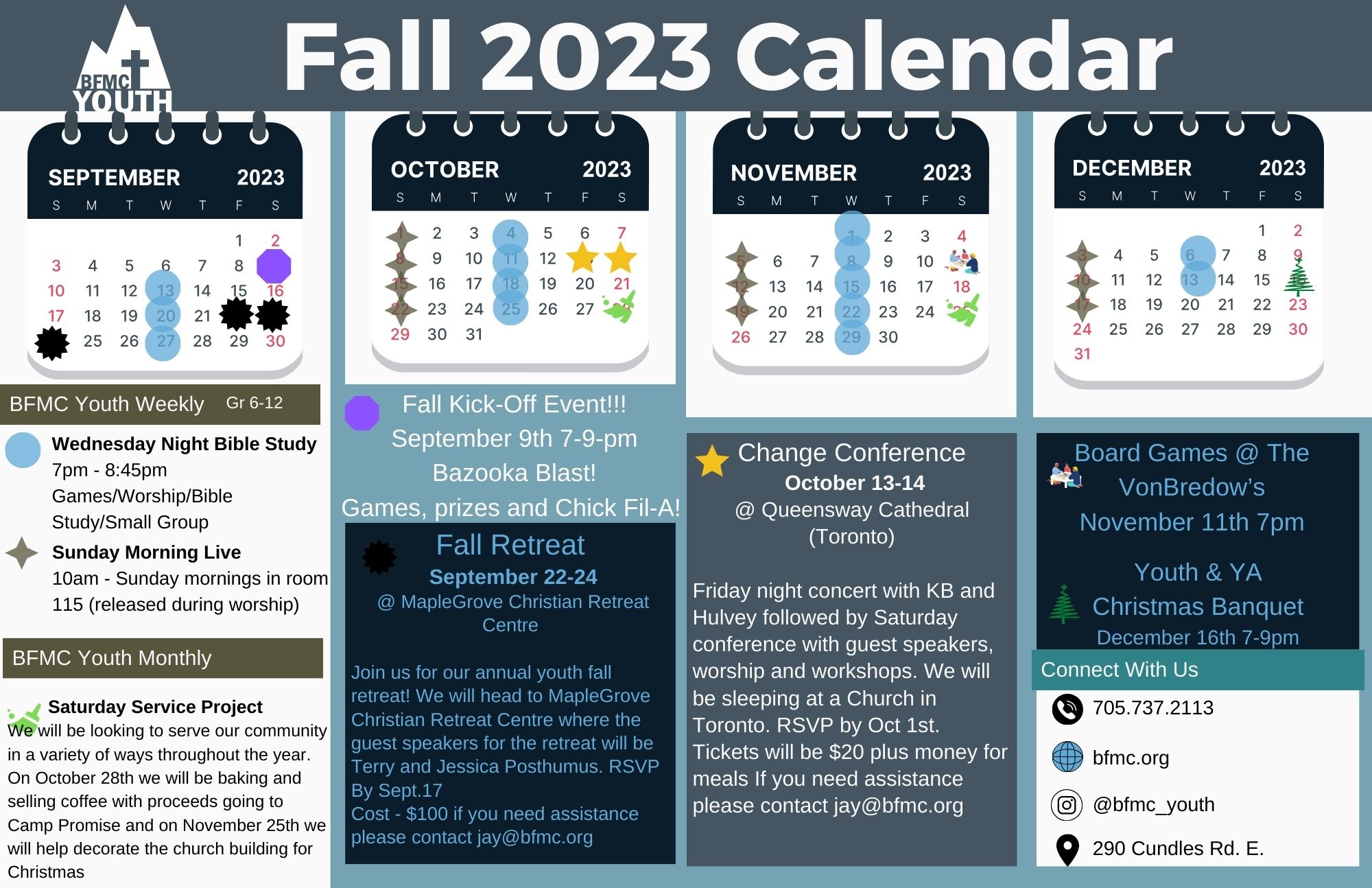 Wednesday Night Bible Study (gr. 6-12)

Every Wednesday 7-8:45PM at the church
Come check it out… Games, Worship Time, Small Group Bible Study!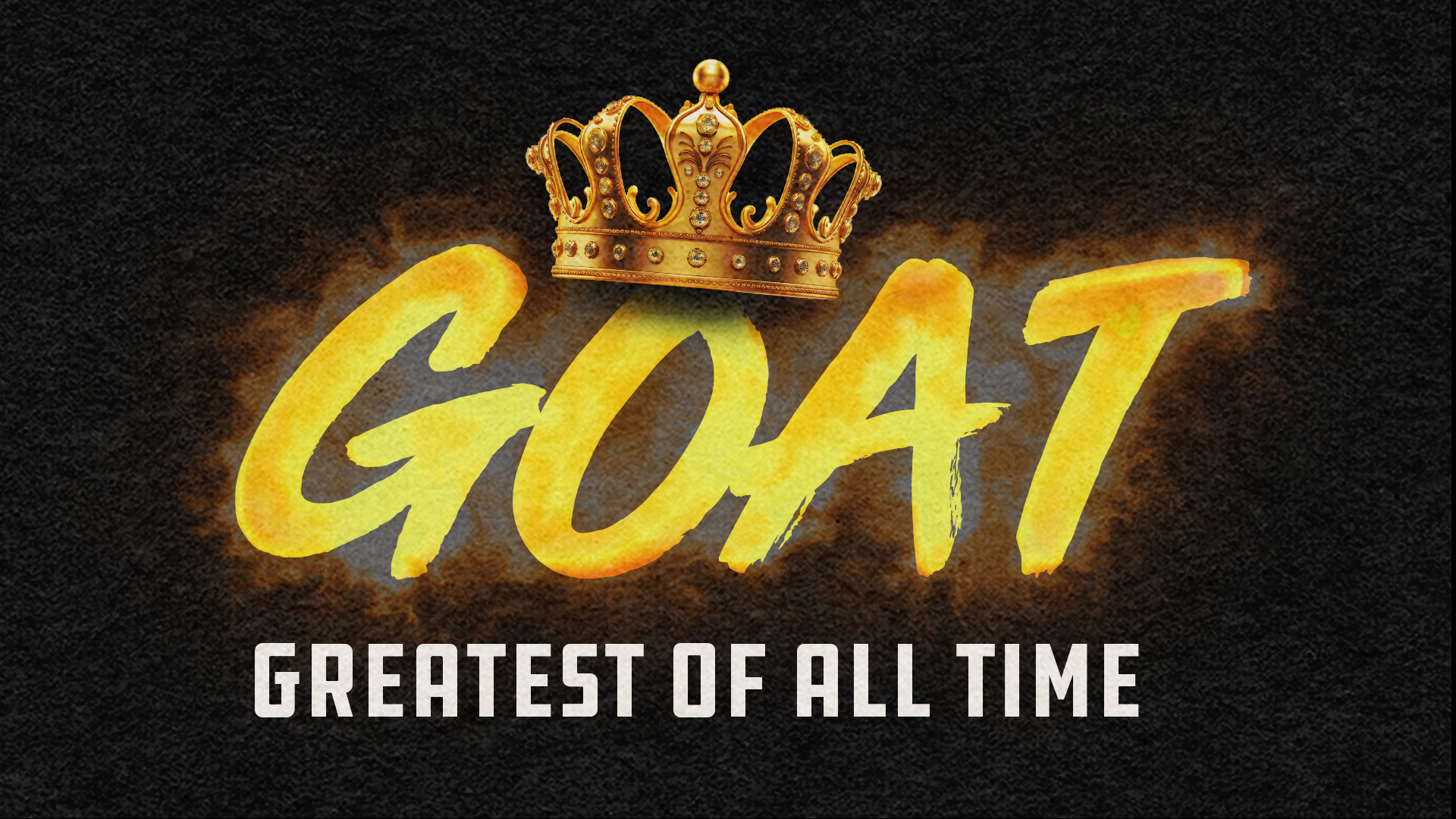 our next series for Youth at BFMC is called "GOAT," which is a popular acronym for "Greatest of All Time." Drawing from popular current debates over who or what is the GOAT (ex. Chick Fil-a or Popeyes, Marvel or DC, Michael Jordon or Lebron James) we hope to see students encounter Jesus (the true GOAT)  through 3 of his teachings on greatness found in the book of Matthew.
Monthly Events



Each month we get together in order to have fun and grow closer together as a community.

Coming up – Nov 11th – Games Night

Saturday Service Projects
We will be looking to serve our community in a variety of ways throughout the year. On October 28th we will be baking and selling coffee with proceeds going to Camp Promise and on November 25th we will help decorate the church building for Christmas
Parents...
We want to invite your teens to be a part of our youth ministry.  Please use the form below to connect with Jay McIntyre (Associate Pastor-Youth & Young Adults) if you have any questions.
Contact Pastor Jay!